We are a team of well-talented professionals with a widely established experience in our respective fields working everyday with passion to transforms our dreams into reality.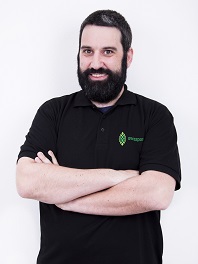 Patrick Rota – CEO, Electrical Engineering, Software development
Initiated at the young age into the art of programming, earned a Bachelor degree in electrical engineer and worked many years in the industry as hardware/software developer and later as project manager. Entrepreneur and co-founder of a home automation company, is now serving Swissponic as CEO and electrical/software engineer.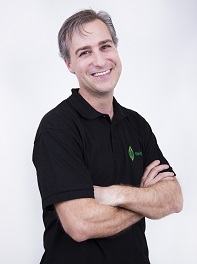 Rolf Endriss – CFO, Business and management
After his studies in Economy and Business Management, he developed his basic professional experience participating in several IT projects in behalf of an international Audit & Consulting company. During this period, he specialized his knowledge on the SAP ERP system and generally on the IT landscape. He left the company at Manager Level for a new professional challenge in the energy area for a local energy delivery company, in the division of energy purchasing, energy data management and renewable energy. He is also committed in the banking area and participates in local politics.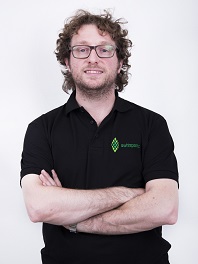 Jordi Scettrini – Mechanical and Industrial CAD design
Born with 2 small piece of Lego on his hands, start immediately to make construction and become more passionate on mechanical and electricity. After his apprentice on Electromechanical start to graduate in the microelectronics field, but the call of thing more "physically concrete" deviate his studies and finally graduate in Mechanical and Electro-technic field. Working for many years in the industrial automation he has extensive knowledge in machine, process development and construction from A to Z. He's glad to help Swissponic to become a successful company working for the only planet we have!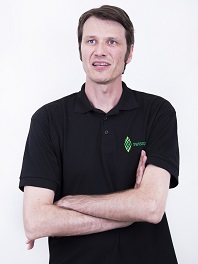 Maurizio Mariotti-Nesurini – Software and databases engineering
He initially studied as Electronic Technician. But he was also passionate of software programming and information technologies, so successively he started a new professional path and successfully earned a bachelor degree in Software Engineering. He matured years of experience as IT admin and in software and databases development.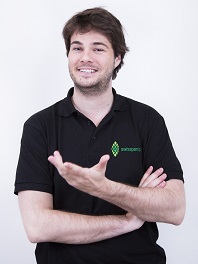 Christian Anselmi – Software developer, Sysadmin
Born in 1986, Christian Anselmi is a young IT entrepreneur, participate with passion to many IT projects and startups, is able to recycle himself in many roles, he love to find solutions to all kind of problems (except his). Able to connect people and skills at the right moment in the right place – and for the right price. Software developer, Sysadmin by hobbie and entrepreneur for passion.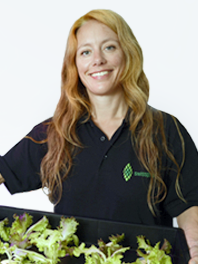 Filomena Nina Ribi – Biologist
Nina was born 1975 in Zürich, Switzerland. She worked for a variety of companies, where she served especially in animal welfare, environmental conservation and communication. When she is not working in her indoor or huge outdoor garden, you can detect her running with the camera in her grassland, trying to get the best shot of a snake.
Nina has a Master of Science from the University of Zürich.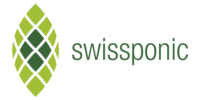 via Pedemonte 28a
6500 Bellinzona
Switzerland
tel: +41912901000
fax: +41912901001